For the next three solid days, while the kid stays up north with grandma, DH and I work on emptying out the garage. And work. And WORK. The days start to blur together as we become begrimed with all sorts of nastiness I'd really rather not think about until by the end of each day we are coated with this guck mixed with our sweat. But progress is being made, I swear it is. It must be, because the trash pile on the patio is growing to monsterous size and the UHaul truck in the driveway is slowly but surely filling up. Meanwhile, at the end of eah day we drag ourselves back to the Doubletree again, who once again are graceful enough to ignore our bridge-troll-on-a-bad-day look and provide us with hot food, hot water and a lovely soft bed. And wonderful, wonderful
cookies
. Every day we get up and realize we have to go BACK and work on the garage again is nearly enough to make strong men weep.
But finally, on the third day, we realize halfway through the day that THIS IS IT, we will finish this TODAY. In the early afternoon, even. It's better than freakin' Disneyland. My husband has found a group of trash hauling guys that appear with a truck and after bartering a bit, we all agree on a price for them to take away all the trash. They get some nifty cardboard and metal for recycling too, so it's a good deal for them.
The chicken run is taken down and broken into it's component chunks to be loaded on the truck to go north.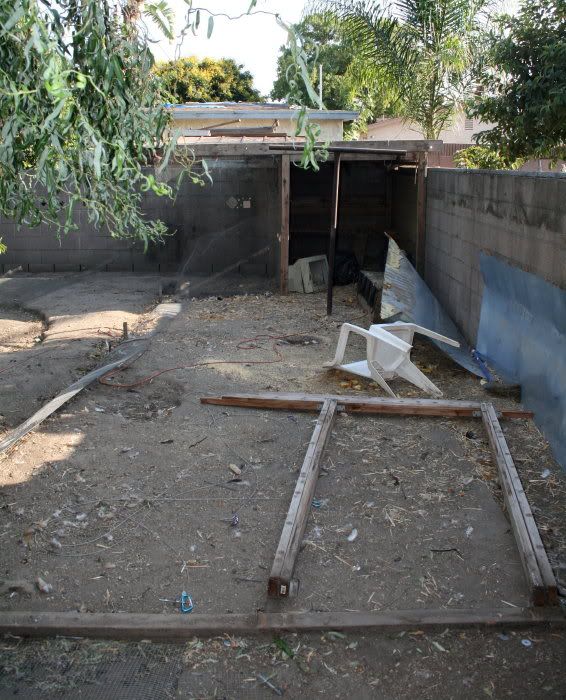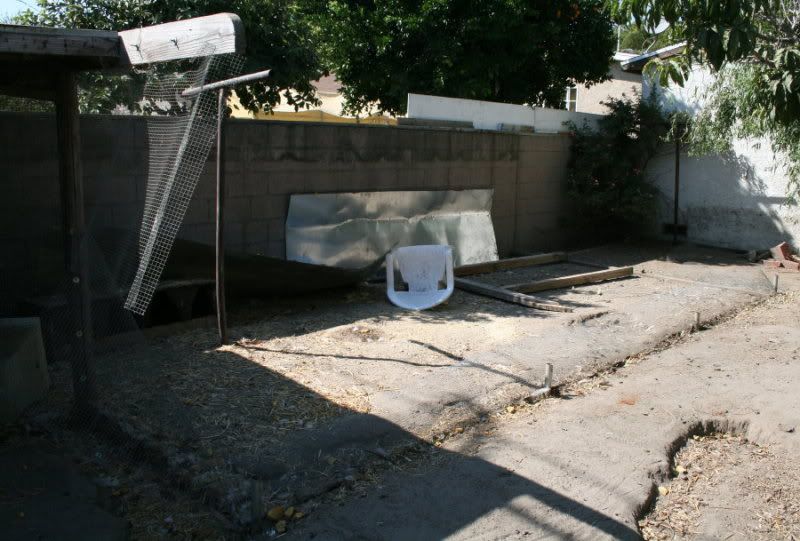 The garage is interesting, built in 1952 it harbors some odd little things. If you look at this, you figure, 'Meh, garage workbench and wall.'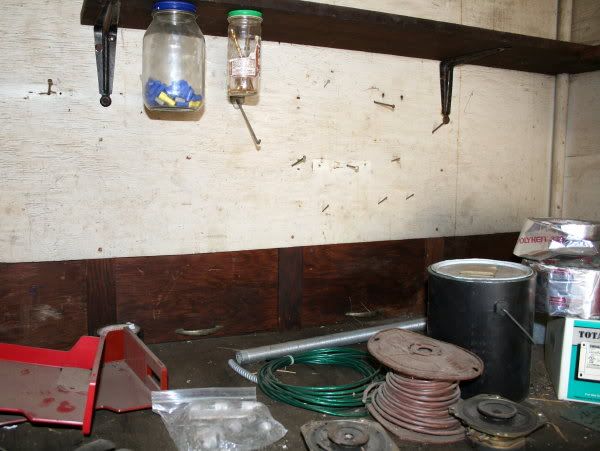 But if you look closer, you see the hidden slide-up doors!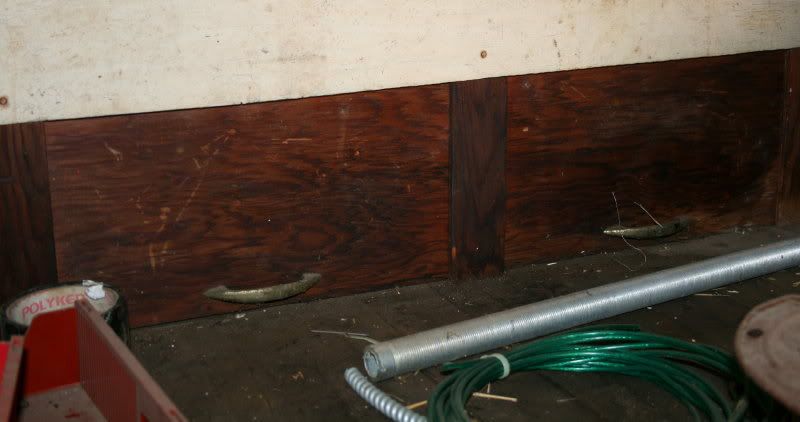 In between each stud is a slide-up door with a silver handle. When we moved in, I found these about two weeks later by accident. Once I did, I ran around the garage opening them and discovering long-forgotten 50's treasures within. Old tools, tubes of grease...well, OK, the dead dessicated mouse wasn't that hot, but he was the exception rather than the rule.
More fun old stuff...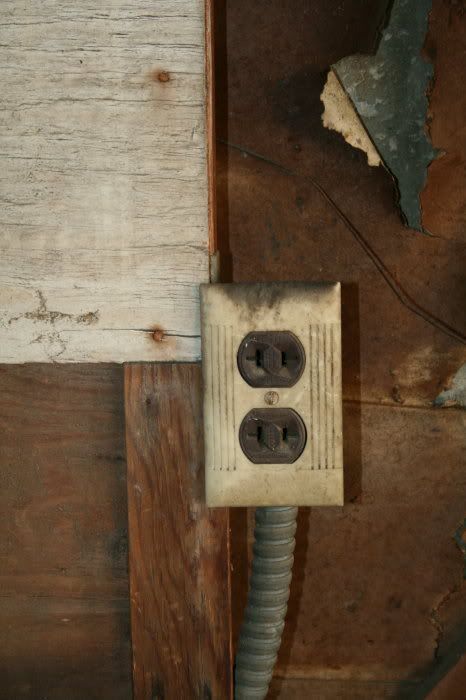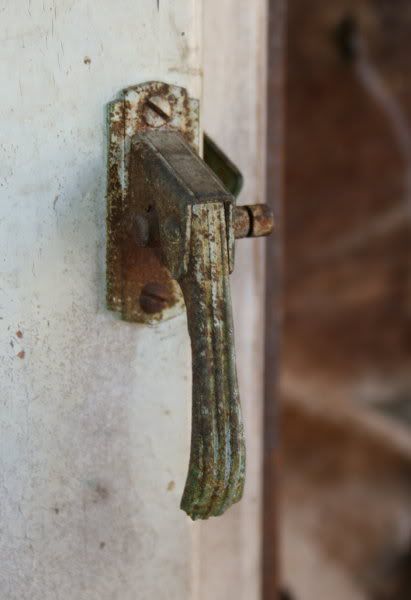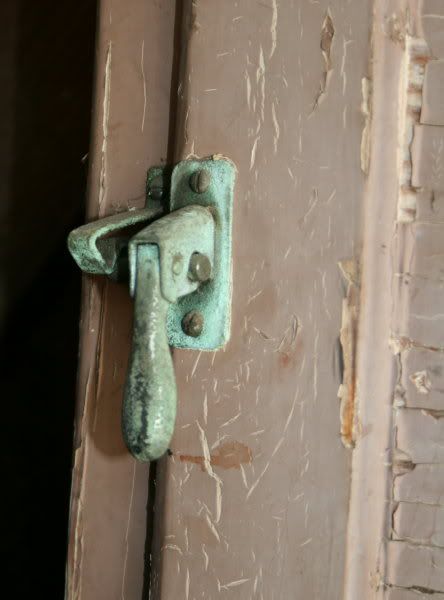 And fun newer stuff.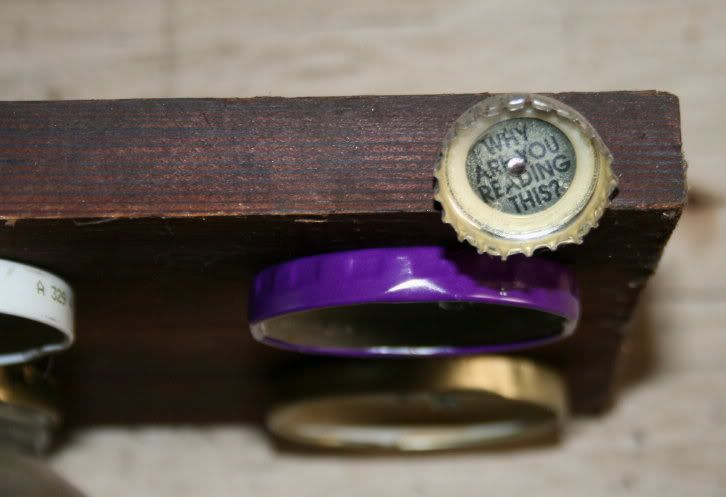 Our last night in southern California as official residents, we were treated to a decent sunset. It made a nice farewell.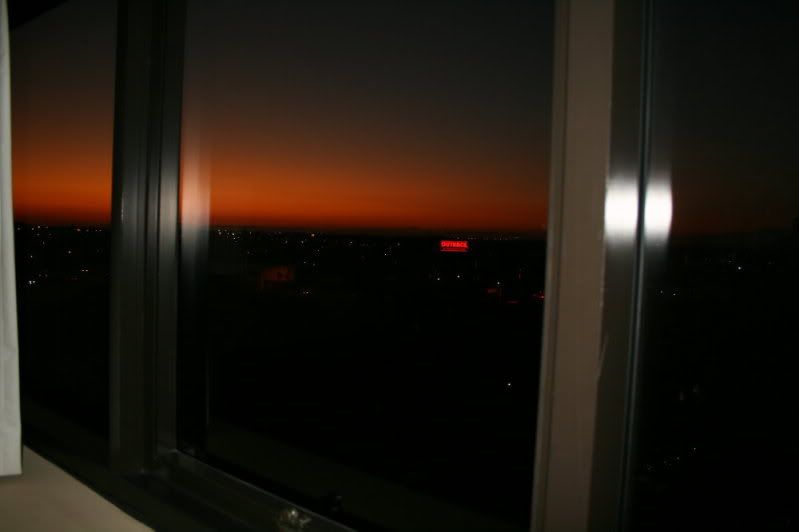 The next day hubby drove the UHaul while I drove the car, and we were off on our second trip north. This time we hit some summer thunderstorms in the higher passes, the rainstorms were short but furious. Just south of Big Pine I saw this...a small brush fire.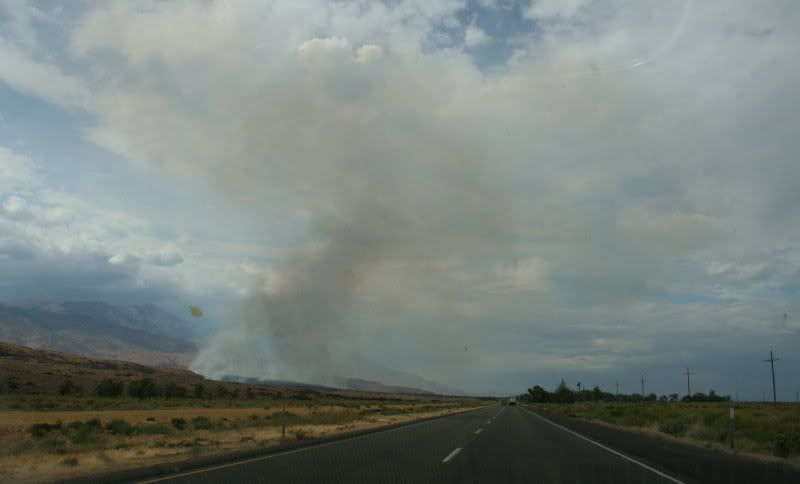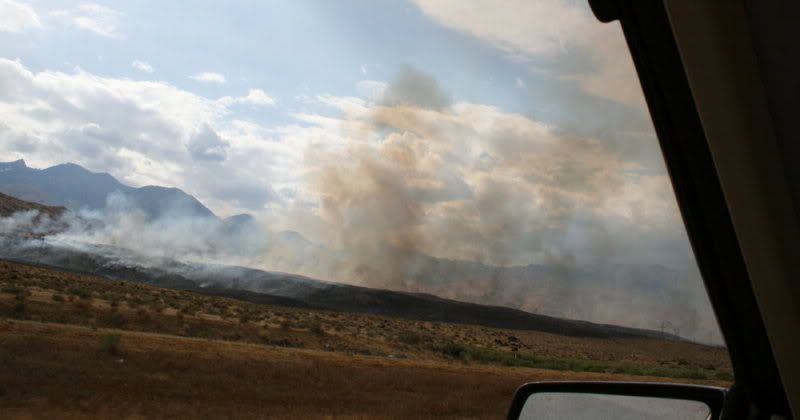 It was right alongside the road. The various fire agencies were turned out in force.
Towards evening it was raining in Bridgeport, where we had to join a group of other cars being escorted by a pilot truck through a construction zone. They took us onto the wrong side of the road because they were redoing the shoulder on the other side, so there was nothing but about a 3 foot ledge there.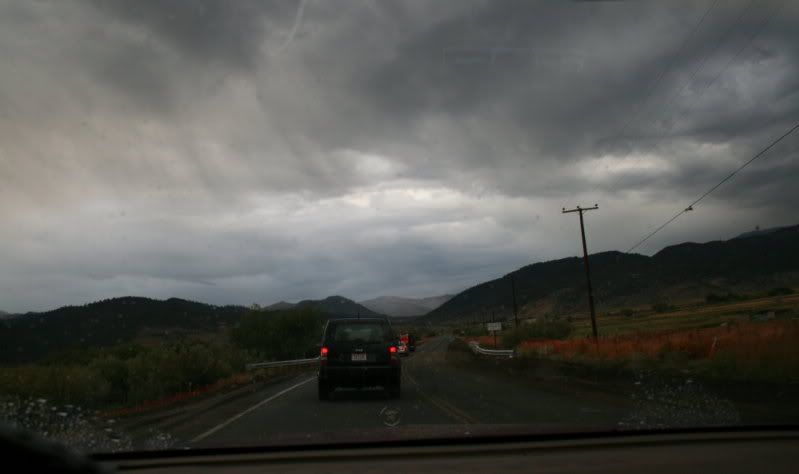 Just after dark we finally got home and were able to relax.